Finding your ring finger size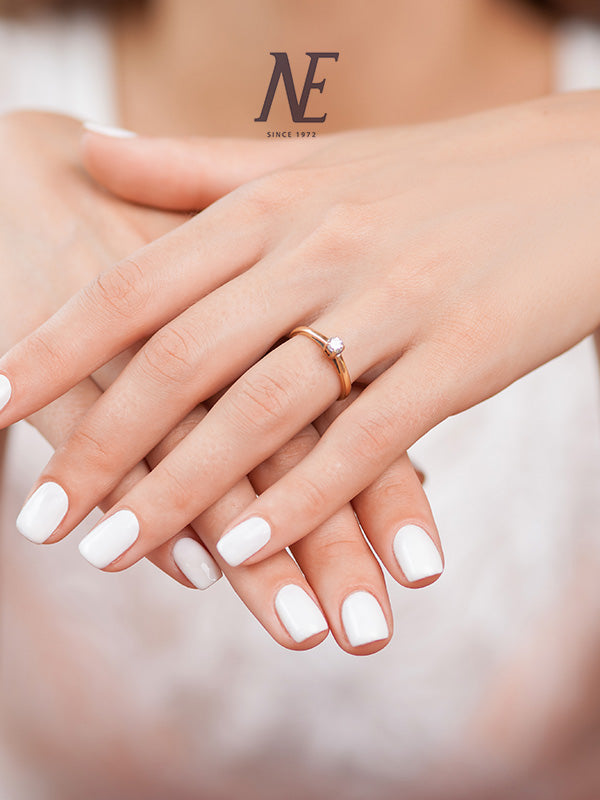 Measure your finger size
Print our handy guide below to work out your ring finger size. Click on the image below, print at 100% on your home printer, make sure the line measures 5cm when measured and then follow the instructions. If you are unsure in anyway please contact us and book an appointment and we can measure in-store free of charge. 

Find your ring size with our International Conversion Chart
Our handy table below present a full range of ring sizes for UK, Australia, USA, Canada and Europe. See how your finger size compares to other countries or check that your size is correct in the country you are buying from. 
Ring Dia ⌀ (Inside)
Ring Circumference (Inside)
‹ International Standard Sizes ›
MM
Inches
MM
Inches
UK / AU
USA / CA
Europe
9.9
0.390
31.1
1.22
·
0000
·
10.7
0.442
33.7
1.39
·
00
·
11.5
0.454
36.2
1.43
·
0
·
12.0
0.470
37.5
1.50
A
1/2
·
12.2
0.479
38.3
1.51
A 1/2
3/4
·
12.4
0.487
38.9
1.53
B
1
·
12.6
0.506
39.6
1.56
B 1/2
1 1/4
·
12.8
0.503
40.2
1.58
C
1 1/2
·
13.0
0.511
40.8
1.61
C 1/2
1 3/4
·
13.2
0.520
41.5
1.63
D
2
41 1/2
13.4
0.528
42.1
1.66
D 1/2
2 1/4
·
13.6
0.536
42.8
1.68
E
2 1/2
42 3/4
13.8
0.544
43.5
1.71
E 1/2
2 3/4
·
14.0
0.553
44.1
1.74
F
3
44
14.2
0.557
44.5
1.75
F 1/2
3 1/8
·
14.3
0.561
44.8
1.76
F 3/4
3 1/4
·
14.4
0.565
45.1
1.77
G
3 3/8
45 1/4
14.5
0.568
45.4
1.79
G 1/4
3 1/2
·
14.6
0.573
45.7
1.80
G 1/2
3 5/8
·
14.7
0.576
46.0
1.81
H
3 3/4
46 1/2
14.9
0.585
46.7
1.84
H 1/2
4
·
15.0
0.592
47.3
1.86
I
4 1/4
47 3/4
15.3
0.601
48.0
1.89
I 1/2
4 1/2
·
15.4
0.606
48.4
1.90
J
4 5/8
50
15.5
0.611
48.8
1.92
J 1/4
4 3/4
·
15.7
0.618
50.3
1.94
J 1/2
5
·
15.8
0.622
50.6
1.95
K
5 1/8
50
15.9
0.625
50.0
1.97
K 1/4
5 1/4
·
16.0
0.630
50.3
1.98
K 1/2
5 3/8
·
16.1
0.634
50.6
1.99
L
5 1/2
51 3/4
16.3
0.642
51.2
2.02
L 1/4
5 3/4
·
16.4
0.646
51.6
2.03
L 1/2
5 7/8
·
16.5
0.650
51.9
2.04
M
6
52 3/4
16.7
0.658
52.5
2.07
M 1/2
6 1/4
·
16.9
0.666
53.2
2.09
N
6 1/2
54
17.1
0.674
53.8
2.12
N 1/2
6 3/4
·
17.4
0.683
54.5
2.15
O
7
55 1/4
17.5
0.687
54.8
2.16
O 1/2
7 1/4
·
17.8
0.698
55.8
2.20
P
7 1/2
56 1/2
18.0
0.707
56.5
2.22
P 1/2
7 3/4
·
18.2
0.716
57.1
2.25
Q
8
57 3/4
18.4
0.722
57.7
2.27
Q 1/2
8 1/4
·
18.5
0.729
58.2
2.29
Q 3/4
8 1/2
·
18.6
0.733
58.5
2.30
R
8 5/8
59
18.7
0.736
58.7
2.31
R 1/4
8 3/4
·
18.8
0.740
59.1
2.32
R 1/2
8 7/8
·
18.9
0.743
59.3
2.35
R 3/4
9
·
19.1
0.752
60.0
2.36
S
9 1/8
60 1/4
19.2
0.757
60.4
2.38
S 1/4
9 1/4
·
19.3
0.760
60.7
2.39
S 1/2
9 3/8
·
19.4
0.764
61.0
2.40
S 3/4
9 1/2
·
19.5
0.768
61.3
2.41
T
9 5/8
61 1/2
19.6
0.772
61.6
2.43
T 1/4
9 3/4
·
19.8
0.781
62.3
2.45
T 1/2
10
·
20.0
0.780
62.9
2.48
U
10 1/4
62 3/4
20.2
0.795
63.5
2.50
U 1/2
10 1/2
·
20.3
0.800
63.8
2.51
V
10 5/8
63
20.4
0.805
64.2
2.53
V 1/4
10 3/4
·
20.7
0.814
65.0
2.56
V 1/2
11
·
20.8
0.817
65.2
2.57
W
11 1/8
65
20.9
0.821
65.5
2.58
W 1/4
11 1/4
·
20.9
0.824
65.8
2.59
W 1/2
11 3/8
·
21.0
0.830
66.2
2.61
W 3/4
11 1/2
·
21.2
0.834
66.5
2.62
X
11 5/8
66 1/4
21.2
0.836
66.7
2.63
X 1/4
11 3/4
·
21.3
0.838
66.9
2.64
X 1/2
11 7/8
·
21.5
0.846
67.5
2.66
Y
12
67 1/2
21.7
0.854
68.1
2.68
Y 1/2
12 1/4
·
21.9
0.861
68.8
2.71
Z
12 1/2
68 3/4
22.1
0.870
69.4
2.73
Z +1/2
12 3/4
·
22.3
0.879
70.2
2.76
Z+1
13
·
22.6
0.890
71.0
2.80
Z+1.5
13.5
·
22.7
0.893
71.3
2.81
Z+2
·
·
22.9
0.902
72.0
2.83
Z+2.5
·
·
23.0
0.908
72.5
2.85
Z+3
·
·
23.3
0.915
73.0
2.87
Z+3.5
·
·
23.5
0.924
73.7
2.90
Z+4
·
·
23.6
0.927
74.0
2.91
Z+4.5
·
·
23.9
0.940
75.0
2.95
Z+5
·
·
24.3
0.955
76.2
3.00
Z+6
·
·